Stem Cell Therapy
For all appointments and inquiries, please call 727-807-2476
We offer stem cell therapy Stem cell therapy is a type of intervention strategy that focuses on the introduction of adult stem cells to damaged tissues of the body to help aid in healing and treating those damaged areas. Many researchers believe that stem cell treatments can change the face of human diseases and eliminate suffering in people with disease and injury. Stem cells have an ability to help alleviate pain, decrease inflammation, and stabilize the spine in an effort to heal. Stem cells have the ability to self-renew and give rise to subsequent generations with varying diseases and complications. Stem cells are injected into the degenerated and diseased discs and joints. The injection goes into the spine and is taken from a donor or harvested from the patient and then re-injected into the diseased spine.
Stem cell research and procedures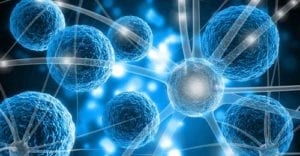 Stem Cell Facility
Our Stem Cell facility is located within the Trinity building and is in collaboration with the Foundation for Spinal Research, Education, and Humanitarian Care to offer patients treatment for back pain with stem cells. Patients are treated and then followed for 2 years to monitor how their back pain responds to their treatment.
Our highly specialized stem cell lab is located on-site so that all of lab work remains on the premises. Our high-tech facility operates under the guidance of PhD's, specializing in stem cell therapy and serves as a research facility for clinical research studies. All physicians at FastMD working with the Trinity lab, produce articles and give lectures on stem cell treatment across the US on a regular basis.
The procedure is office based and does not require any anesthesia. Stem cells are injected into degenerated disks and joints in the spine after being harvested by a simple needle procedure. Stem cells have the unique ability to decrease inflammation and pain whilst initiating the stabilization and reparative process.
Dr. Farhan Siddiqi is an Assistant Professor affiliated with the University of South Florida. He has performed stem cell research that regenerates the degenerative spinal discs and joints in animals. The research has been accepted to peer reviewed National Presentations and was presented at the 2013 North American Spine Society Meeting, a premier International meeting on advances in treatment of spinal disease. Our centers offer comprehensive spinal care with a focus on avoiding surgery unless absolutely necessary through a multidisciplinary approach to diagnosis and treatment of patients' disease. The stem cell procedure is only one of many innovative treatments available at the spine center including many other research trials with new technologies to treat spinal disease.
If you have any further questions as to whether you or a loved one may be a candidate for stem cell treatment for back pain please contact us at 855-332-7863.

Monday - Friday: 8:00 am to 5:00 pm
Saturday and Sunday: Closed
Call Today For an Appointment!
Phone: 855-3FASTMD (855-332-7863)
Main Fax: 727-372-7236
Tampa Fax:  813-398-3922
Pasco - Pinellas - Hernando - Hillsborough

Copyright © 2022 Fast Centers  All Rights Reserved