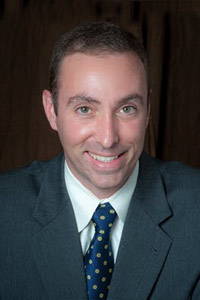 Board Certified Orthopedic Spine Surgeon
Dr. Theodore Fisher is a board-certified orthopedic spine surgeon. He provides care for spinal disorders, including scoliosis, degenerative diseases such as arthritis, disc herniations, spinal stenosis, tumors, and fractures.
In many cases, Dr. Fisher is able to treat patients using non-surgical methods. When surgery is needed, he is able to perform minimally invasive procedures, which decreases patient discomfort and offer faster recovery times. His procedures include disc replacements, spinal fusions, microdiscectomies, laminectomies and kyphoplasties.
In providing care, Dr. Fisher takes an individualized approach that addresses his patient's specific needs and circumstances. Dr. Fisher prefers using conservative measures when treating patients and only proceeds to surgery if necessary. He enjoys educating patients about their conditions and how to avoid additional problems in the future. His goal is to increase patients' ability to function and participate in the activities they enjoy.
Practice Emphasis
Spine and Orthopedics
Special Procedures
Minimally Invasive Spine Surgery
Reconstructive Spine Surgery
Education / Certifications
Total Disc Replacement as a Fusion Alternative
While Fusion is a proven and effective treatment for alleviating spine-related pain, Total Disc Replacement is an exciting potential alternative for some patients.