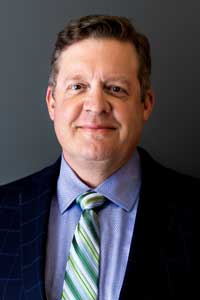 Dr. Berryman is Board-Certified in Family Medicine by the American Osteopathic Board of Family Physicians.
Dr. Berryman received his Doctorate in Osteopathic Medicine at Arizona College of Osteopathic Medicine in Glendale, AZ.  He completed his final year of training as Chief Resident in Family Medicine at Largo Medical Center in Florida.  Following residency, Dr. Berryman worked as a staff physician in the Emergency Department in both Vero Beach, FL at Cleveland Clinic Indian River Medical Center and in Ocala, FL at West Marion Community Hospital.
Dr. Berryman began his medical work and research in Scottdale, Arizona in the field of pain medicine in 2004, culminating in his Master's in Biomedical Science in the area of spinal drug delivery.  He is passionate about the benefits of Interventional Injection Therapy in difficult-to-treat pain.  At FASTMD he focuses on the evaluation of spine and joint-related diseases and treatment with non-surgical interventions.
Dr. Berryman is a member of several local and national organizations including the Pinellas County Osteopathic Medical Society (PCOMS),  Florida Osteopathic Medical Association (FOMA),  American Academy of Family Practice (AAFP),  ACOFP (Florida), American Osteopathic Association (AOA), and the North American Neuromodulation Society (NANS).
Dr. Berryman has been published in academic journals and has been involved in many research studies within his areas of interest. In addition to his contributions to the medical field, Dr. Berryman also enjoys spending time exploring the Florida coast with his family.
Practice Emphasis
Spine and Orthopedics
Special Procedures
Epidural Steroid Injections
Trigger Point Injections
Facet Injections
Kyphoplasty
Radio Frequency Ablations
Education / Certifications
Arizona College of Osteopathic Medicine