The MEND Procedure - 

Back Pain and Sciatica Treatment
For all appointments and inquiries, please call 855-3FASTMD (855-332-7863)
Minimally-Invasive Endoscopic Discectomy (MEND)
For Successfully Treating Back Pain and Sciatica
The MEND procedure is a truly minimally invasive technique for successfully treating back pain and sciatica. This technique creates a very tiny opening (1/8 inch) that allows the surgeon to gain access to the painful area of your spine without damaging the surrounding tissues. This type of approach reduces your discomfort after the procedure and returns you to your normal lifestyle much quicker than more conventional approaches.
We feel it is important to be an active participant in your own care knowing what to expect will help reduce your anxiety, make your time here more pleasant, and can even help speed your recovery times.
Use of this information:
The content is specific to your upcoming spinal procedure. The information reflects the most current and accurate information that applies to the general population and is not intended to be a substitute for the information your physician provides you. Because every patient is unique, your experience may be somewhat different so we encourage you to discuss your expectations and any specific questions with your physician or nurse.
Please note, this procedure cannot be performed if you have an active infection, flu cold, fever, very high blood pressure or if you are on blood thinners. Please make your doctor aware of any of these conditions. This is for your safety!!
Scheduling of your Procedure
Your doctor will establish a plan of care to best address your spinal needs. If your plan involves a procedure at our center, please follow the procedure instructions as described below to ensure you are able to receive your procedure on the scheduled day and avoid any delays.
You will receive a phone call 1 week prior to your procedure confirming that you still plan to receive the procedure.
You will receive a second phone call 2 days prior to your procedure regarding your appointment time and specific instructions.
You must come into the office two weeks prior to the surgery for blood work. If you are over the age of 40, you will also need to see your primary care provider for medical clearance two weeks prior to the surgery.
Prior to your procedure
• Two weeks prior to the surgery you should stop the following:
Aspirin (and aspirin products such as Excedrin)
Herbal Vitamins
Blood Thinners
Fish Oil
Vitamin
Multivitamins
NSAIDS (naprelan, ibuprofen, motrin, aleve, advil, any anti-inflammatory, etc.)
These medications can increase bleeding.
• Two weeks prior to the surgery you should stop WITH YOUR PHYSICIAN'S APPROVAL:
Plavix
Pradaxa
Coumadin
Xarelto
Efficient
Eliquis and/or Brilinta
Please be sure to have approval from your physician before stopping these medications.
• You may continue to take the following medication without interruption:
Blood Pressure Medication
Thyroid
Diabetes
Cholesterol
Pain Medications
Call if you have any questions
Scheduling of your Procedure
Please arrive at least 90 minutes prior to your appointment with an appropriate adult (Over the age of 18) who is able to drive you home afterward. You will be checked in and when appropriate, your nurse will escort you to the procedure room. Here you will be asked pertinent questions regarding the procedure you are having done. Once the procedure is finished, you will be taken to the recovery room where you will stay until ready for discharge. Please follow these recommendations after your procedure to assist in feeling better and regaining your normal lifestyle.
Avoid Bending, Lifting, and Twisting.
Mobility is encouraged. Be sure to get up and walk as you feel comfortable and establish an appropriate cardiovascular workout routine in the upcoming future following your procedure.
If you have been provided with a back brace, be sure to wear it when not in bed.
Do not cross legs.
If prescribed, continue or begin Physical Therapy to strengthen your back and prevent further injury or irritation to your spine.
No solid foods or fluids after midnight prior to the procedure unless directed otherwise. You may take your medication with a small amount of water. Diabetics should not take their medication for diabetes until after the procedure is complete. Please check your blood sugar at home before arriving for your procedure.
Please plan to be here for up to 4 hours on the day of your procedure.
Do not wear any jewelry except for wedding rings.
After your procedure, you will be contacted for Home Health Care services to assist in your post- operative care.
COMMONLY ASKED QUESTIONS:
Will I be able to go home the same day?
- Yes. Patients typically leave our office 2 hours after the procedure.
How long until I can resume my normal activities?
- As a result of the approach of the MEND procedure, recovery is fast and scarring is minimal. You may need a day or two of rest following this procedure, however, you should be back to your normal activities within two to four weeks.
Will I have pain after the procedure?
- You will be released home the same day with orders for mild oral analgesics and instructions to use ice over the surgical site to reduce discomfort associated with the procedure. In most cases, pain is minimal following the procedure.
How is the MEND procedure different than other more conventional procedures?
- Unlike more conventional procedures that require bony removal from the spine and cutting of spinal supporting muscles to gain access to the painful area, the MEND procedure utilizes an endoscope to visualize and access the spine without causing damage to the surrounding tissues and without affecting the patient's natural mechanics of the spine.
Will I be able to go home the same day?
- Yes. Patients typically leave our office 2 hours after the procedure.
Trinity Stem Cell Institute
Trinity Stem Cell Institute is located within Trinity Spine Center and is in collaboration with the Foundation for Spinal Research, Education, and Humanitarian Care to offer patients treatment for back pain with stem cells.Patients are treated and then followed for 2 years to monitor how their back pain responds to their treatment.
The procedure is office based and does not require any anesthesia.
Stem cells are injected into degenerated disks and joints in the spine after being harvested by a simple needle procedure.
Stem cells have the unique ability to decrease inflammation and pain whilst initiating the stabilization and reparative process.
Dr. Farhan Siddiqi is an Assistant Professor affiliated with the University of South Florida. He has performed stem cell research that regenerates the degenerative spinal discs and joints in animals. The research has been accepted to peer reviewed National Presentations and was presented at the 2013 North American Spine Society Meeting, a premier International meeting on advances in the treatment of spinal disease.
Our centers offer comprehensive spinal care with a focus on avoiding surgery unless absolutely necessary through a multidisciplinary approach to diagnosis and treatment of patients' disease. The stem cell procedure is only one of many innovative treatments available at the spine center including many other research trials with new technologies to treat spinal disease.
If you have any further questions as to whether you or a loved one may be a candidate for stem cell treatment for back pain please contact us at 727-372-9922. For information on our upcoming lecture schedule, please visit our website at www.TrinityStemCellInstitute.com .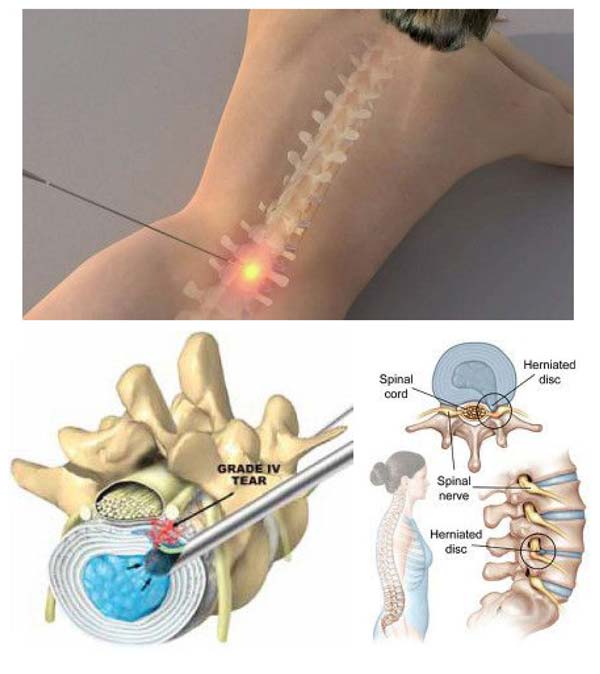 Monday - Friday: 8:00 am to 5:00 pm
Saturday and Sunday: Closed
Phone: 855-3FASTMD (855-332-7863)
Fax: 727-372-7236
Copyright © 2017 Fast Centers  All Rights Reserved